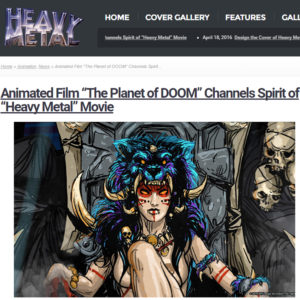 This is it! What an absolute honor for us here at The Planet of DOOM to be recognized by HEAVY METAL MAGAZINE!
We're super stoked to have their support, since we've been fans of the mag since the seventies. A very special thanks to Skinner, one of the artists in our film, for introducing them to our project!
Raise thy sword and become ONE with the HELPING HANDS OF DOOM!
By contributing to our Kickstarter campaign, you will not only bring the planet of DOOM to life, but you'll also take home EXCLUSIVE goods in the process. Rad stuff that shows YOU were WITH US from the beginning! Please lend a hand… let's make this an EPIC adventure for the ages!